Chiropractic Care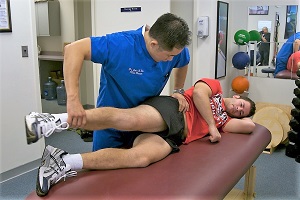 Dr. Park focuses heavily on manual therapy techniques including chiropractic treatments, myofascial release, massage, Active Release Techniques (ART), and Graston Technique. Despite all the technological advances in medicine and healthcare, sometimes, a traditional hands on approach yields the best results.
Chiropractic treatments involve manual manipulation of the spine and other joints of the body to make sure they are able to move freely in an unrestricted manner. Spinal manipulation often provides immediate relief for musculoskeletal and joint pain.
Get Back to Doing What You Love
Whether you are a professional athlete or a weekend warrior, you can be sure Dr. Park will get you back to doing the things you enjoy the most.
Board Certified and licensed in Maryland as a Chiropractor with Physical Therapy Privileges
Doctor of Chiropractic: National University of Health Sciences
Bachelor of Science, Human Biology: National University of Health Sciences
Bachelor of Science, Biology: University of Maryland
Personal Training and Strength and Conditioning Background with the NSCA
Postgraduate Training in Rehabilitation with the American Board of Chiropractic Orthopedists
Certified in Graston, Kinesiology Taping, ART (Active Release Techniques), and Dry Needling
Contact us today to make an appointment!
---
Rockville Chiropractic Care | (240) 499-5155