New Patient Center
At Progressive Spinal and Sports Rehabilitation, we are dedicated to our patients and promise to deliver the highest quality combination of chiropractic care, manual therapy, and physical therapy services using the latest advances in research and technology.
Welcome to Progressive Spinal and Sports Rehabilitation
You can expect to work one on one with Dr. Park without be handed off to an assistant or put in a therapy room with other patients. Dr. Park is here to help and is eager to see you get well.
For your first visit, please bring comfortable clothes for examination and treatment. Exercise clothing works well. Bring any previous X-rays, MRI's, radiology reports and medical records.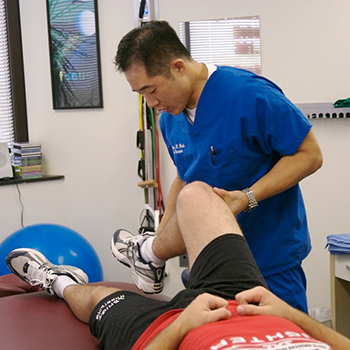 Online Forms
If you are new to our office, please fill out both the Patient Information & Health History Forms as completely as possible and bring them with you on your first visit.
Insurance
Dr. Park is a participating provider with all Carefirst and BlueCross BlueShield insurance plans. We are out of network with all other insurance plans and have opted out of Medicare and Medicaid. We do not file for Workman's Compensation or Personal Injury cases.
Please do not hesitate to contact us with any questions you may have. We are here to help!
CONTACT US

BOOK AN APPOINTMENT ONLINE
---
Progressive Spinal and Sports Rehabilitation New Patient Center | (240) 499-5155